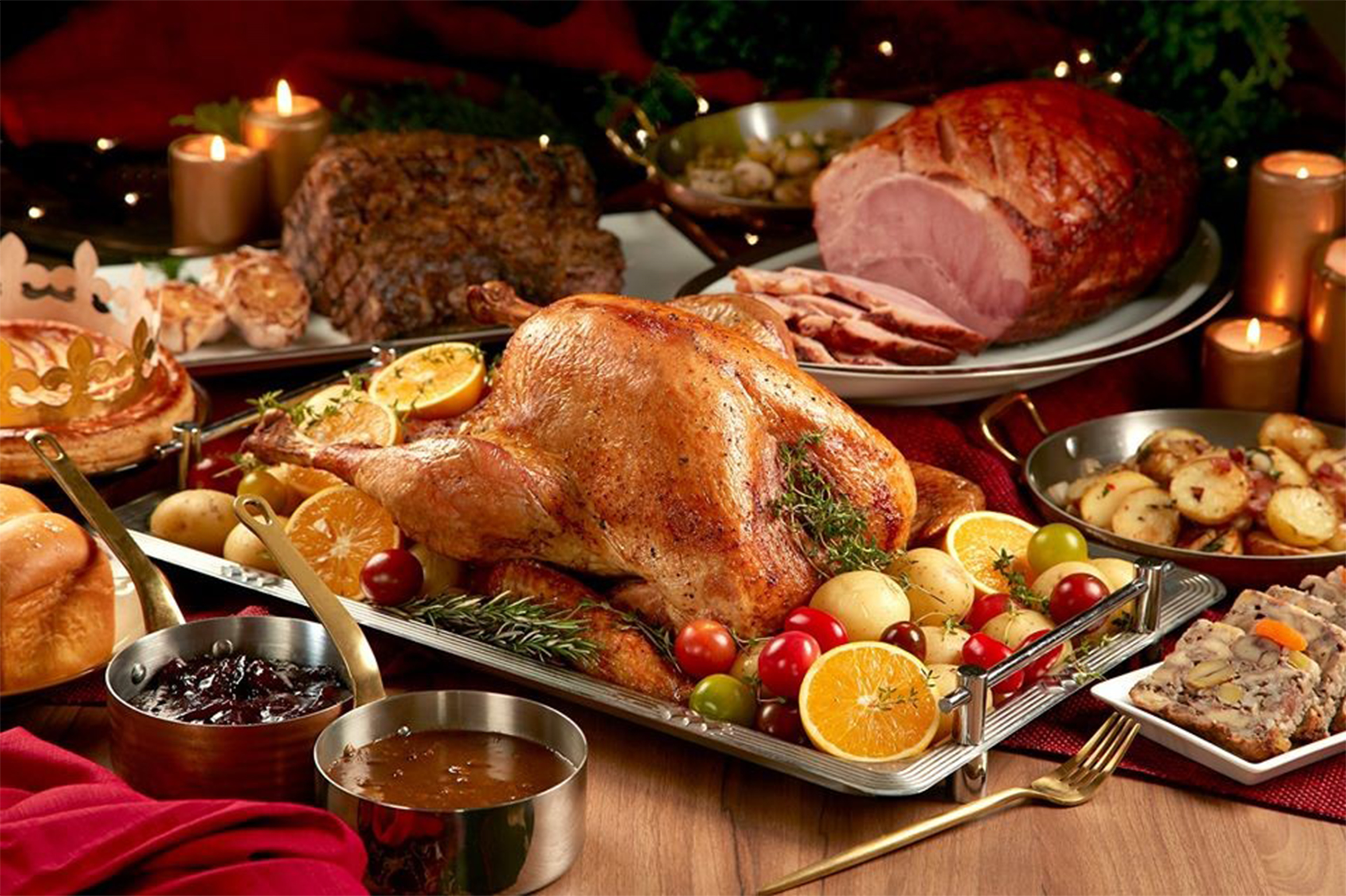 15-Pound Free-Range Turkey accompanied by:
1 kg of Cousin's House Stuffing – traditional Apple & Sage Bread stuffing with Cranberry & Apricot
1 litre of our signature Free Range Turkey Gravy
500 ml Cranberry Sauce
Turkey Size
Dinner includes a 15-pound free-range turkey or choose a larger size below.
Turkey Style (optional)
Would you like it carved?
Spiral Honey Glazed Ham (optional)
Would you also like a ham? Choose your size $12.99 /lb.
Side 1
Choose your first side.
Side 2
Choose your second side.
Dessert
Choose one dessert.
Experience fine dining in the comfort of your own home!
Restaurant-quality food
Chef prepared in-house
Simply Heat, Serve & Enjoy
15-Pound Free-Range Turkey accompanied by:
1 kg of Cousin's House Stuffing – traditional Apple & Sage Bread stuffing with Cranberry & Apricot
1 litre of our signature Free Range Turkey Gravy
500 ml Cranberry Sauce
Additional information
| | |
| --- | --- |
| Serving Size | Serves 6–8 |
| Menu Disclaimer | Unfortunately, we cannot accommodate any substitutions. Our facilities are not food allergen or gluten-free. Customers with food allergies or other nutritional concerns are advised to refrain from ordering this item. |